....slinking into my blog...looking around to make sure no one noticed it has been a looonnnnggg time since I posted....deep sigh of relief...I'm BACK! School is flying by, my toddler is getting cuter by the day, and the laundry STILL isn't finished but I am back and ready to blog.
First and foremost, I need to offer a sincere apology for not posting or contacting about my linky challenge with
Life's Journey Scrapbooking
. So to make up for it, I am giving away the 2 folders, 1 Starbucks card, and
1 dog who keeps waking me up at 3 in the morning
a 2nd Starbucks card. Forgiven? And the winners are....
Wait! I want to share a really long article I found on the research of...just kidding...
Dee131
and
Amber at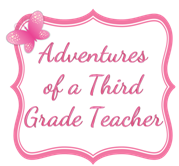 I will be emailing you to find out what you would like me to create for your organizer. (Yes! Another excuse NOT to do the laundry this weekend!)
and the not-1-but-2 winners of the Starbucks gift cards are...
Seriously...
Wouldn't
You
Rather
Read
the
Research
Article???
Fine...
Starbucks Happy Dance for...
Heather at
TeachTravelThrive
and
Julia at
(Julia, how fitting is that??)
Again, I will email you after I publish this post to get your mailing addresses.
*****
I would like to share one of the fun brain break videos that I found that someone posted on that highly addictive and sleeping depriving website, Pinterest. My 5th graders and I have LOVED using these videos this year. Google Koo Koo Kanga Roo for more videos. (20 minutes of brain strengthening learning and then a brain break...) Even our interim principal got jiggey with it today. Yes. I just said jiggey.
Before I head to bed, I wanted to share a couple non school pictures I have taken the last couple weeks. Some amazing family and friends have allowed me to capture their memories, and now I am keeping busy capturing memories every weekend and practicing my hobby.
Why this picture is sideways, beats me! My little guy fishing.
One of my favorite families...

Not only another favorite family, but so far I have
been lucky enough to have been a teacher to 2-out
of -4. Looking forward to a complete set. :D

Again, why my child is sideways I just don't know. However,
I am not surprised...he is a daredevil, even in pictures.
Night all, and if Miss B.H. and her mom reads this post, we will just have to go have our own Starbucks day. Thank you for sharing your child with me!